This blog provides audiovisual materials dealing with Architecture and Information Technology. Sources are lectures or classes given by the author or by researchers and students working with him.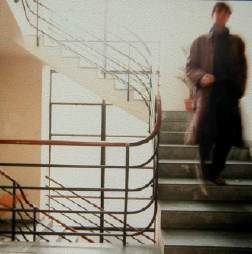 Sunday, November 12, 2006
Darc e pressT letter fanno pace
Nelle più celebrate storie italiane, dopo le baruffe c'è una bella mangiatina e una bella pacetta con una pacca sulle spalle: "ma si, dai abbiamo scherzato" e una risata alle spalle di quelli che ci avevano creduto, alla lotta, soprattutto i piccoletti nostri!. Così è finita la lunga guerra di pressT contro l'orco-darc. La pacetta è stata siglata sulla curatela di un padiglione italiano ad una biennale in Brasile (11 set l'incarico, 11 novembre inagurazione, tempi meditati!). Ciò non di meno, abbiamo già una lista dei nomi italiani a rappresentare il meglio dell'architettura ecologia italiana a sviluppo sostenibile. Nella lista, guarda caso, manca Ian+ che ha da molti anni ha elaborato e affinato questa tematica (sono di ritorno da una lecture a Columbia e da nuove pubblicazioni) e Giovanni D'ambrosio tra i migliori architetti italiani esattamente su questi temi con affascinanti progetti in Indonesia e ora in Australia. Qui non c'è nulla da pensare: questa è una sciocca e misera ingiustizia.